Spring 1895. At the Crowborough Theatre, in the heart of London's West End, the curtain falls for the final time on Charles Ignatius, the so-called Impossible Magician. Has he been murdered? Is it all part of some grand theatrical illusion? As Mr Sherlock Holmes takes centre stage, and discovers that all is not merely smoke and mirrors, Dr Watson uncovers a sting in the tale.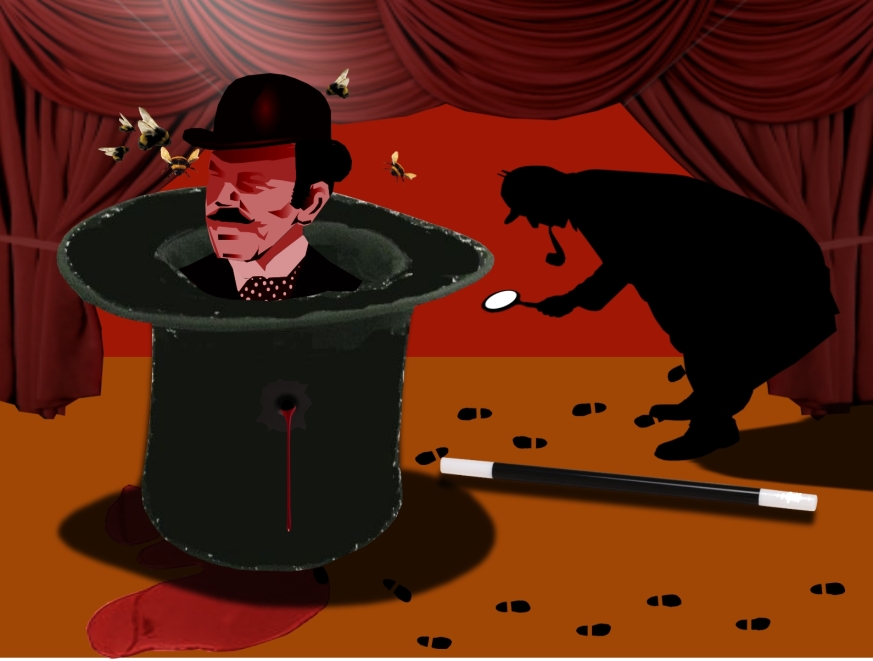 SHERLOCKIAN TRIVIA & PERPLEXING PROBLEMS
Major References
"The Hound of the Baskervilles"
Placement
This Misadventure takes place on December 24/25 1894. In "the Canon", this places it between "The Norwood Builder" and "Wisteria Lodge"-- if agreement can be reached as to where WIST is placed, which, frankly, is unlikely.
Of Singular Interest?
*How many wives did Watson have?
*Why were so many of Holmes's young and attractive female clients named "Violet"?
*Why was Holmes absent for most of "The Hound of the Baskervilles"?
*How do you pronounce "Lestrade"?
If you have observed any capital mistakes about this episode, or, indeed, in the series, email the writer at stadonclan@hotmail.com and he'll immediately head for the Reichenbach Falls to meet his doom.